Het succesverhaal van MEN3.
MEN³ Skincare: minimale inspanning met maximale resultaten.
We weten het allen: mannen zijn best ijdel en willen hun huid in een goede conditie houden. Maar daarvoor willen ze geen tientallen potjes inslaan of uren in de badkamer doorbrengen. En dat is precies waarom de MEN³-producten bestsellers zijn. MEN³ combineert de juiste ingrediënten met de juiste structuren in de juiste producten. Ze verenigen eenvoud en complexiteit tot in de perfectie. Ze voelen nooit vet aan en dringen snel in de huid. Zonder minerale oliën en kleurstoffen en met een minimum aan bewaarmiddelen en geurstoffen, zijn het de perfecte multitaskers om de mannenhuid in gezonde balans te brengen. Reinigen, hydrateren, de huidconditie verbeteren en de effecten van huidveroudering afremmen: met een paar verzorgingsproducten van MEN³ krijgt de mannenhuid precies wat ze nodig heeft om een leven lang gezond te blijven. En jij ook, want je investeert niet in slapende producten die je moeilijk verkocht krijgt.
Nog een voordeel: ook je vrouwelijke cliënteel neemt makkelijk zo'n MEN³-product mee voor haar partner. En, once men go MEN³, they always go back. Dat betekent dus vaste klanten en zekere omzet.
Daarom kiezen mannen voor MEN³ Skincare.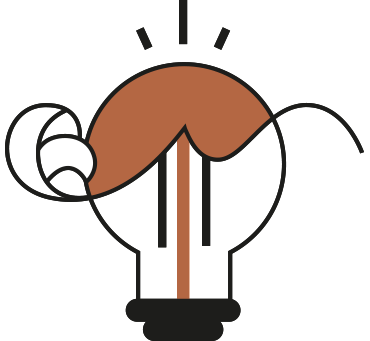 ALWAYS INSPIRING
MEN³ bezorgt de man een aangenaam en eenvoudig dagelijks ritueel. De multitaskers verzorgen en verbeteren de huid voor het leven.
ALWAYS HUMAN
MEN³ doet wat het belooft. Aangenaam in gebruik, in verpakkingen die makkelijk en correct doseerbaar zijn en alle actieve ingrediënten goed bewaren.
ALWAYS PURE
MEN³ is 100% made in Belgium. Zuiver van ingrediënt tot recycleerbare verpakking en niet getest op dieren.
MEN³ Shaving voor een gezond scheerritueel met een gladder scheerresultaat.
MEN³-scheerproducten onderscheiden zich met hun helende en verzorgende kwaliteiten. Noem ze gerust onmisbaar om de huid ter hoogte van de baardstreek gezond te houden. Deze shavinglijn bevat dan ook echte probleemoplossers voor de baardstreek en de kalende hoofdhuid. Ze zijn uiterst efficiënt tegen irritaties maar verhelpen ook huidproblemen zoals jeuk, eczeem, baardroos, seborroïsch dermatis of droge schilfers. Ze werken zelfs kalmerend bij Psoriasis.
Met MEN³ wordt de scheerbeurt van jouw klanten een aangenaam me(n)-moment en krijgt iedere baardstreek de beste verzorging. De geurervaring is even verslavend als het perfect gladde scheerresultaat. En de beharing blijft langer weg. Wat willen jouw klanten nog meer?
Daarom verkoop je graag MEN3 SHAVING.
100% BELGISCHE WETENSCHAP
MEN3 is het unieke resultaat van expertise in MENcare en farmaceutische kwaliteit. 100% Belgisch, 100% man.
HELENDE WERKING
MEN³ heeft een genezende werking bij eczeem, jeuk, baardroos, droge schilfers, seborroïsch dermatitis en werkt kalmerend bij Psoriasis.
MILIEU- EN DIERVRIENDELIJK
MEN³ verpakkingen zijn recycleerbaar, milieuvriendelijk en onze producten worden niet getest op dieren.
SCHEER GLADDER EN GEMAKKELIJKER
Met de juiste aanpak scheert MEN³ niet enkel gladder zonder irritatie, de baard blijft ook veel langer weg!